Or if you prefer to call us at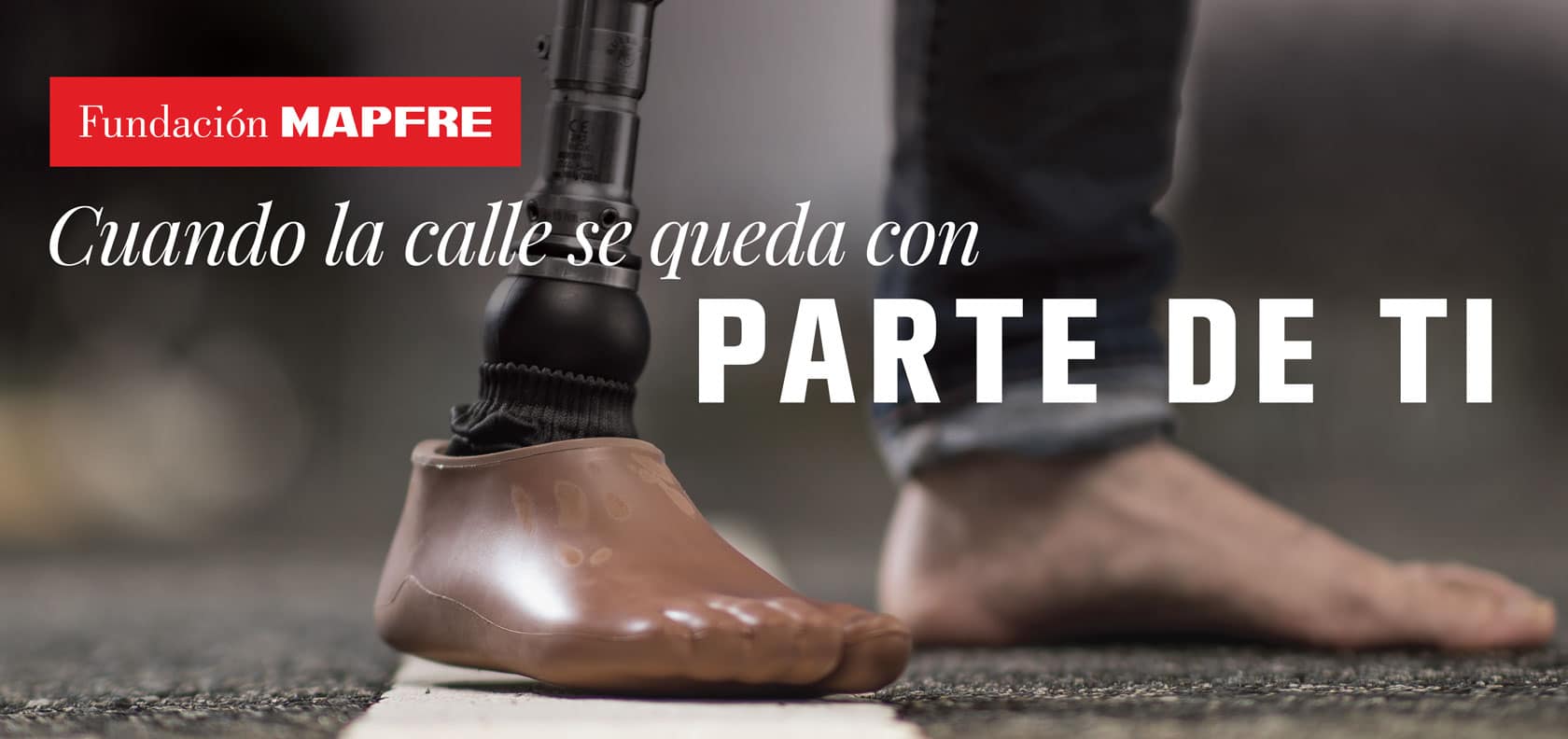 The street needs you present. Because you have the power to protect those who share the street with you. To take care of you and yours. Because life is one challenge after another and when we suffer a traffic accident, challenges become a lifestyle.
We keep going. We try to heal one day at a time. We continue our lives by force of will, rescuing optimism and joy. We discover that we are stronger than we think, but we never approach the road in the same way again.
When the street takes part of you, life is different. That's what road accident survivors say, who know very well how so many things can change in an instant. These are their stories.
Get to know the stories on our social media: Facebook and Instagram
We invite you to share your story with us. Access the form in the link below and send us your contact information. When completing the form, select "Secure Mobility" in the subject section and include a brief narrative of your story in the "Inquiry" section and we will contact you.
Get to know Fundación MAPFRE
With more than 45 years of experience, we are recognized as a leading global foundation for our commitment to people's well-being and social progress. Our mission, as a non-profit institution created by MAPFRE, is to contribute to improving people's quality of life and the progress of society through multinational programs and activities.
Fundación MAPFRE is fully aware of the fact that only by understanding the new realities of this changing world will we be able to move forward with this global project which is structured around different areas of action. To achieve our goals, we organize a wide range of activities worldwide in five key areas that all share a common objective: our ethical commitment to society.
The five areas in which our activities are based are: Prevention and Road Safety, Health Promotion, Insurance and Social Protection, Social Action and Culture.
For more information visit www.fundacionmapfre.org
Fundación MAPFRE | Puerto Rico
Since 2004 we carry out a diversity of activities to spread the prevention message, such as lectures, workshops, exhibitions and live presentations.
Areas:
Social Action
All policyholders have access to the most modern telephone office in Puerto Rico. It is a specialized service that meets the needs of our customers.
Health Promotion
We promote the healthy and responsible use of the new technologies in young people. We work to improve people's health and quality of life by promoting healthy lifestyles.
Prevention and Road Safety
We promote safe, healthy and sustainable mobility. We focus on the education of children and young people in the prevention of injuries caused by traffic accidents, fires and accidents at home.
Insurance and Social Security
We promote and spread knowledge about it and foster research into issues concerning insurance and social protection. We teach the bugaMAP (business strategy simulation game) at universities and institutions related to the insurance sector.
For more information contact us: 787-772.8891.
Visits us on Facebook and Instagram
Fundación MAPFRE fight against COVID-19 – #FM_TogetherApart
Learn more about our emergency measures to help fight COVID-19
Given the emergency situation generated by the Coronavirus crisis Fundación MAPFRE is collaborating with society by adapting our programs to help where is most needed. Ever since the outbreak of the COVID-19 pandemic, our priority has been to support and protect the most vulnerable people, those who are most socially exposed, and those who are fighting the virus on the front line. All our resources have been mobilized to better protect people against the virus, to support the most disadvantaged population groups, and to help us to come through this crisis with the lowest possible impact.
World Actions
We are setting up multiple actions aimed at everyone, with a particular emphasis on the 27 countries in which we operate and where we have an infrastructure, in order to offer our support. Visit this link to learn about all our initiatives to support our society in the fight against COVID-19.
Our efforts focus on three key areas of action:
Support for the CSIC research team
Purchase of medical supplies
Urgent healthcare actions
Acciones en Puerto Rico
Puerto Rico Actions
With the goal of helping the most vulnerable groups and fight against the virus, Fundación MAPFRE has donated nearly $650,000 to Puerto Rico.
This portion will be destined to hospitals for the acquisition and distribution of medical equipment such as: masks, gowns, gloves, face shields, among others. Also for the acquisition of respirators and the performance of diagnostic tests for the detection of COVID-19.
From the area of Social Action and volunteer program actions are taking place to provide online support to children in the permanent foster homes supported by the Foundation.