Compulsory Liability Insurance
Compulsory insurance contracts for all vehicles that travel in PR.
Or if you prefer to call us at
Compulsory Liability Insurance Coverages
This is a compulsory insurance contract required by the Government of Puerto Rico for all private vehicles traveling in Puerto Rico.
As a result of a traffic accident, the Mandatory Insurance policy offers you the following main coverages:
Damages caused by you solely to other vehicles, up to a maximum of $4,500. Damages to your automobile are not covered by this policy.
The cost of towing your vehicle by tow truck to your residence or to a safe place when the car cannot move by its own propulsion because of the accident will be reimbursed.
A supplementary payment of financial compensation to help an affected person when he or she is able to prove that his/her car was repaired.
This insurance is contracted at the time you renew your vehicle registration sticker, and is in effect for one year. All you have to do is ask that the insurance be with MAPFRE when you buy your car or renew the tag.
For more information, access the brochure or contact your representative or producer or calling MAPFRE Contact Center at 787-250-5214 or 1-888-835-3634 (island).

FAQ about Compulsory liability auto insurance
What does Compulsory Liability Insurance in Puerto Rico cover?
Compulsory liability insurance covers all damages caused to another vehicle by the insured car when a traffic accident occurs in Puerto Rico.
How do I know what kind of compulsory insurance my car has?
To know if a vehicle has contracted compulsory insurance or compulsory liability insurance, you must consult the Certificate of Compliance "Voucher", this certificate will constitute evidence that on the date of issuance or renewal of the motor vehicle license, the insured has a current liability insurance policy with coverage equal to or greater than that of compulsory liability insurance.
How to apply for Compulsory Liability Insurance Certificate or voucher to renew vehicle registration permit?
MAPFRE will mail the voucher between 60 to 45 days prior to the expiration date of your vehicle registration permit if your policy has been paid in full and you could also find it on the Documents section of your policy on the Insured Portal. If you didn't get yours, you can get it through our portal "Digital Voucher" or please call MAPFRE Contact Center at 787-250-5214 (metro area), 1-888-835-3634 (toll free), 24 hours, 7days a week or visit one our branches to request it.
Our branch offices are conveniently located throughout the Island, click here to find the nearest branch.
How can I request reimbursement of Compulsory Liability Insurance?
If you didn't use the voucher for the renewal of your vehicle's permit, you can request reimbursement sending a copy of the vehicles registration license marked as paid along with the Compulsory Liability Insurance Selection Form, your policy number, phone and mailing address via fax at 787-772-8409, mail to PO Box 70333, San Juan, PR, 00936-8333 or visiting one of our branches conveniently located throughout the Island.
Your MAPFRE Insurance policy includes a wide range of interesting advantages for you and your vehicle:
Information center
All policyholders have access to the most modern telephone office in Puerto Rico, which deals with all the issues related with MAPFRE's insurances: It is a specialized service that meets the needs of our customers.
Claims Office
We have Claims Offices to offer you the best attention throughout Puerto Rico. You can find us in San Juan, Bayamón, Caguas, Mayagüez, Ponce and Arecibo.
Network
We have a wide network of metal and paint workshops throughout the island that guarantee the quality of the repairs and the fulfilment of the legal requirements.
Your Compulsory Liability Insurance also offers you:
Benefits of the liability coverage
We offer the policyholder a payment of $100.00 as further compensation to face the difficulties of having a motor vehicle being repaired in a workshop.
Other benefits
We offer the policyholder a complete Roadside Assistance providers network. Our providers are highly experienced in assistance services.
The General Conditions of any insurance are aimed at detailing the terms of coverages and their content.
The Compulsory Liability Insurance is required by the Government of Puerto Rico for all private vehicles traveling in the country.
MAPFRE will cover you for all amounts which you may be legally required to pay as a result from an accident while driving or using your vehicle, which causes damages to other vehicles, up to a maximum of $4,500. Damages to your own automobile are not covered by this policy.
Requirements and restrictions
This policy has certain requirements that shall be evaluated by the customer before hiring it. It is very important to consider them in order to decide which insurance policy satisfies better the policyholder needs.
For purposes of this policy, MAPFRE considers that the insured car corresponds to the vehicle that appears on the statements and is classified as a private passenger vehicle or a commercial vehicle.
The following restrictions apply to the policy:
We will not provide liability coverage to any person intentionally causing damages to property.
We will not cover liability of the policyholder arising from the use of any motor vehicle other than the insured auto.
We will not cover liability of the policyholder arising from the use of the car while is used to compete in any race or speed contest.
We will not cover liability of the policyholder arising from a fraudulent behavior in a car accident.
MAPFRE recommends the policyholder, in order to receive benefits of all the guarantees of the policy, to consider some relevant aspects before and after contracting the policy:

Recommendations to purchase your auto insurance:
Read carefully the statements and the special provisions of each coverage.
Recommendations to receive benefits from your auto insurance:
This policy only takes effect if you have paid the premium when issued or renewed the license of the motor vehicle to which this insurance applies.
We will consider as a traffic accident any impact between motor vehicles in which at least one of the vehicles involved is in movement.
In case of an accident, you must notify us, as soon as possible, how, when and where it happened.
You must inform the police about an accident in which is involved your covered auto within forty-eight hours after it happened
In case of an accident, you must send us every information about the event in your possession without delay. You have to send us immediately any correspondence or other documents you receive.
In case of an accident, you must co-operate with us fully.
The policy period ends on the date of expiration of the license of the insured car.
This policy only covers accidents occurring in Puerto Rico during the policy period.
MAPFRE will consider as an insured anyone who uses your insured auto with your explicit consent.
You must notify us any transfer of the ownership of the insured car within ten days of such transfer.
We have no duty to defend any claim for bodily injury or property damage that are not covered by this policy.
Auto Services for my Personal Insurance
Check the services related to Auto Insurance offered by MAPFRE PUERTO RICO.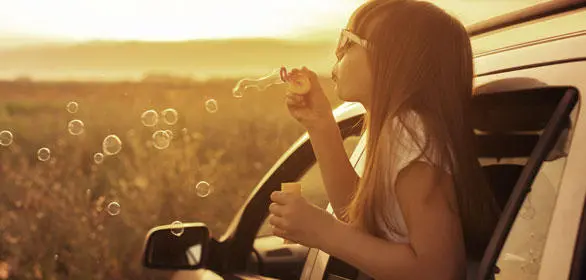 Office Network
Find our office network, general agencies or authorized representatives.