Personal insurances for you and your vehicle. You can choose the insurance that suits you most and expand it at your convenience.
Or if you prefer to call us at

Buying a vehicle involves much more than choosing the make and model. It also means finding the right insurance policy. At MAPFRE we have at your disposal a large variety of auto insurance policies to protect your vehicle against physical damages or your responsibility to pay damages when you turn out to be liable for bodily injuries or damages to third party property.
Auto insurance that covers mechanical breakdowns, repair or replacement of different elements of the vehicle, once the warranty offered by the vehicle manufacturer expires. It also includes car rental, high quality roadside assistance, tire services and locksmith services. The contract lasts for 10 years from the original registration date of the car or 100,000 miles on the odometer, whichever comes first.
Public Liability Insurance
With this public liability insurance, the compulsory insurance cover can be extended, which only covers damages up to $ 4,500 to third party cars, not providing cover for damage to third party property or bodily injury. With this extension, the basic coverage of bodily injuries or damages caused to a third party is extended, as well as access to optional covers such as medical or funeral expenses, roadside assistance, gasoline delivery, tire change and service. locksmith.
With the Full Cover policy you will have total protection, with public liability coverage such as damage to the car. It covers the direct damages and losses to the insured car and the bodily injuries or damages caused to a third party. In addition, it includes optional coverage such as medical expenses, the most complete road assistance and reimbursement for vehicle rental for an additional premium.
Compulsory Liability Insurance
Compulsory insurance is a mandatory public liability insurance required by the government of Puerto Rico for all private cars that transit in Puerto Rico. This compulsory insurance covers damages caused to other vehicles up to $ 4,000 as a result of a traffic accident.
Expand Your Compulsory Insurance – Autoplus
AUTOPLUS is the perfect alternative to the insurance you buy when paying your tag when compulsory insurance does not give you the peace of mind you need. Extends the limit of legal liability, extending the coverage up to $ 20,000 to injuries to third parties or damage to the property of other people in the event of an accident. It also includes a full roadside assistance, medical expenses cover and legal defense. All these benefits from only $36 * per year, in addition to the $ 99 of the tag.
Roadside Assistance Insurance
There are unforeseen situations that arise while driving our vehicle on the roads of the country. So that you can solve this type of situation in MAPFRE we have created the Road Assistance insurance, which gives you immediate assistance when you need it the most. We offer the most complete service in road assistance for your car, 24 hours a day, 7 days a week.
How to calculate the price of Car Insurance?
You can calculate the price of your car insurance in just a few steps. Get a free estimation tailored to your budget and needs by entering your personal and vehicle data into our car insurance quote tool.
How do I know what kind of Car Insurance I have?
You can find out what type of insurance your car has by going to the Insurance Commissioner's Office or you can visit www.ocs.pr.gov and check it online.
What is a car insurance deductible?
The car insurance deductible is the money the insured person must pay in case of an accident. Thus, when you purchase a deductible coverage, the company will only be responsible for the amount that exceeds it.
Auto Services for my Personal Insurance
Check the services related to Auto Insurance offered by MAPFRE PUERTO RICO.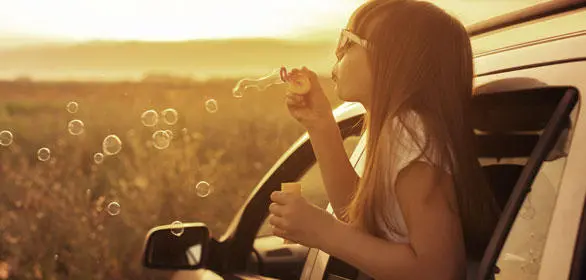 Offices Network
Find our offices network, general agencies or authorized representatives.
Frequently Asked Questions – Auto
Consult car insurance FAQs