For an additional premium, you can extend your coverage for bodily injury and third party property damages.
Or if you prefer to call us at
This covers bodily injuries and damages to third party property caused by you or for which you are legally liable being possible to expand the basic coverages that are offered.

Public Liability – Damages to Third Persons
You may expand, according to your needs, the basic compulsory insurance coverage to protect yourself from bodily injuries or damages you cause to another's property. Remember that the compulsory insurance only covers damages (up to $4,500) to third persons' cars, not providing coverage for damages to third person property or bodily injuries.
For an additional premium you will have additional coverage, such as:
Medical expenses

This provides coverage for reasonable expenses incurred for medical or funeral services necessary due to bodily injury caused by an accident or suffered by the policyholder, the "members of the family" while they occupy the insured vehicle, and other passengers who are riding in the insured vehicle.
Roadside AssistanceThe services that you may receive include:
– Vehicle towing (up to $200 per occurrence).
– Vehicle extraction (up to $125 per occurrence).
– Transportation to one's residence.
– Locksmith.
– Fuel delivery.
– Vehicle ignition through "jumper cables".
– Tire changing.
– Others.

For more information, contact your authorized representative or producer or call MAPFRE Contact Center at 787-250-5214 or 1-888-835-3634 (island).
Your MAPFRE Insurance policy includes a wide range of interesting benefits for you and your vehicle, which along with the best coverages, allow users to be protected against contingencies that may occur while driving:
Information center
24 hours a day, seven days a week Call Center. With just one phone call you can access to information of your policy, your payments or the issuance of certificates.
Roadside Assistance
We have a complete Roadside Assistance providers network that can help you for locksmith services, tire change, gas delivery, ignition, or automobile towing or extraction.
Network of affiliated
We have a wide network of affiliated workshops that are legally established and have all of the permits to operate in Puerto Rico.
Your MAPFRE Public Liability Insurance also offers you:
Benefits of the liability coverage
The policy extends the protection of the Compulsory Liability Insurance up to the $4,500 limit for damages. It covers damages caused to third person property or bodily injuries caused to a third party.
Benefits of the medical expenses coverage
We cover, for an additional premium, the costs of medical or funeral services needed due to bodily injury caused by an accident suffered by the policyholder or his/her passengers.
Benefits of the Roadside Assistance coverage
We cover, for and additional premium, the ignition, towing or extraction of the automobile. We also cover tire change, locksmith services and gas delivery, the transfer of the insured, and the transport, storage and custody of the repaired or recovered vehicle. Outside Puerto Rico, we cover medical assistance, transportation or repatriation, urgent delivery of medications, and the location and transport of luggage and personal effects. We also provide legal defense and bail bonds in criminal proceedings due to traffic accidents.
The General Conditions of any insurance are aimed at detailing the terms of coverages and their content, as well as the benefits, requirements and restrictions set forth in the agreement.
Your compulsory insurance covers you for all amounts which you may be legally required to pay as a result from an accident while driving or using your vehicle, which causes damages or bodily injury to a third party. Furthermore, you will have access to additional subscription coverages, such as medical expenses cover, roadside assistance, towing or extraction of the vehicle.
In case of an accident you can report your claim through the telephone service MAPFRE Contact Center, where a reference number and a claim adjuster will be assigned to you. We will fix a date with the day and time at the branch closest to you to avoid delays in attending your claim.
Requirements and restrictions
This policy has certain requirements that shall be evaluated by the customer. It is very important to consider them in order to know better your rights and obligations when hiring it.
With each claim you must provide certain information and documents: policy number, policyholder name, driver's license, car license (it can be a copy), grievance report or grievance number.
Your vehicle must not be used for the delivery or transport of goods and materials, unless such use is incidental.
Additional covers cannot be hired without the payment of the corresponding extra premium.
The following restrictions apply to the policy:
For purposes of this policy, MAPFRE considers that the insured car corresponds to the vehicle that appears on the statements.
To benefit from the Roadside Assistance coverage, the vehicle must not be used for public transport of persons or goods, or be rented with or without a driver.
To benefit from the Roadside Assistance coverage, your vehicle must not have a total weight higher than 7,700 pounds or 3,500 kilos.
We will not provide liability coverage to any person intentionally causing bodily injuries or damages to property.
We will not cover liability of the policyholder arising from the use of any motor vehicle other than the insured auto.
We recommend to the policyholder, in order to receive benefits of all the guarantees of the policy, to consider some relevant aspects before and after contracting the policy:
When subscribing an insurance is important to know if the product suits our needs. Here are some recommendations in order to hire a policy:
Read carefully the special provisions and the clauses of each coverage.
Study the additional covers that you can hire with this policy.
Hire the coverages you really need.
Once contracted the Public Liability policy is important to consider the following issues:
This policy only takes effect when you pay the premium established by us.
It is useful to know the terms, limits and policy requirements to act accurately in case of accident or mishap.
Documents related to the policy need to be located in a suitable place.
In case of an accident, you must contact us without delay.
In case of an accident, the insured is obliged to use the means at its disposal to mitigate the consequences of it. Breach of this duty will entitle us to reduce its services in an appropriate proportion.
If there is another applicable insurance, we will only pay the corresponding part.
The policyholder must always act in good faith in case of loss.
Auto Services for my Personal Insurance
Check the services related to Auto Insurance offered by MAPFRE PUERTO RICO.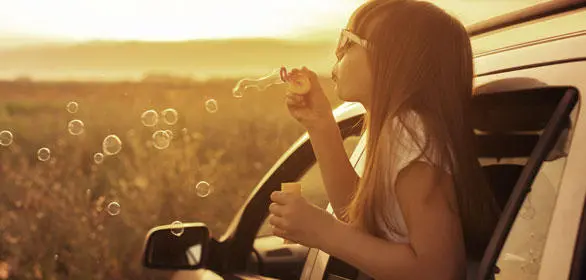 Office Network
Find our office network, general agencies or authorized representatives.
Frequently Asked Questions – Auto
Consult car insurance FAQs