Provides coverage for losses to your home as a result of flooding.
Or if you prefer to call us at
Flood Insurance
Damages caused by floods are excluded in most homeowner and business policies.
That is why, for those who live in areas susceptible to floods, it is necessary to have financial protection against such loss. Because waters displace for miles, we are not exempt from floods even if our property is not close to bodies of water.
MAPFRE offers a Flood Insurance Policy that provides coverage for losses to your home as a result of flooding.
You may select coverage for your structure, its content, or both coverages combined.
MAPFRE is the largest provider of Flood Insurance on the Island.
This Insurance product is not affiliated with the National Flood Insurance Program.
MAPFRE insurances offer you a wide range of advantages to protect your commercial dwelling and provide peace of mind to you and your business.
The Flood insurance is a policy designed to provide full protection facing a flooding in your business premises.
All policyholders have access to the most modern telephone office in Puerto Rico, MAPFRE Contact Center. It is a specialized service that meets the needs of our customers and claimants.
Your Flood Insurance offers you the following benefits:
Benefits of the structure's property coverage
Direct physical loss caused by a flooding in the commercial dwelling described in the policy is indemnified.
Benefits of the personal property coverage
By subscribing this coverage, direct physical loss of personal property inside the premises due to flooding is covered.
Benefits of the vandalism or malicious damage coverage
Costs are covered for losses caused by vandalism while the property is flooded.
Benefits of the loss prevention coverage
We pay up to $ 1,000 for reasonable expenses incurred by moving insured property to another location to protect it from flooding or flood hazard.
Benefits of the emergency assistance for fixed plumbing
Emergency assistance is included, provided that the insured commercial dwelling has a fixed plumbing emergency located within the structure.
The General Conditions of any insurance are aimed at detailing the terms of coverages and their content.
The Flood Insurance provides protection to the insured against inundations. This cover is not always included in standard commercial dwelling insurances. The policy is particularly suitable for those premises susceptible to flooding.
The policy includes an interesting emergency assistance coverage for fixed plumbing problems of the dwelling.
Requiriments and Restrictions
This insurance has certain requirements and exclusions that the policyholder must consider in order to know better their rights and obligations when hiring it.
For purposes of this policy, we consider as a flood the overflow of water from the interior of the earth or tide, the unusual accumulation of surface water from any source, and mud runoffs.
Coverage is not provided for personal property that is not within a fully enclosed structure.
We will not provide cover for properties on water as houseboats.
Coverage is not provided for the ground, land values, grass, trees, shrubs and plants, growing crops or animals.
Containers, including tanks containing gases or liquids, are not included in the policy.
Railings, retaining walls, docks, piers, jetties, ports and bridges are excluded from the coverage.
Pools and equipment, such as heaters, filters, pumps and pipelines are not included in the policy.
We will not provide cover for notes, coins, currency, deeds, medals, money or values.
MAPFRE recommends the policyholder, in order to receive benefits of all the guarantees of the policy, to consider some relevant aspects before and after contracting it:
Read carefully the clauses and the special provisions of each coverage.
Once contracted the Flood policy:
This policy is void in any case of fraud on the information provided in the application forms or when filing a claim.
It is useful to know the clauses, limits and policy requirements to act accurately if you need to make a claim.
Documents related to the policy need to be located in a suitable place.
In case of a loss, you must notify us in writing without delay.
In case of loss, you must make an inventory of the damaged property proving the quantity, description, actual cash value and the amount of loss.
You can cancel this policy at any time by returning it to us or communicating in writing the date when the cancellation will be effective.
MAPFRE has no obligation to process those claims not included in the general and special conditions of the policy.
Property and Contingency Services for my Business
Check the services related to Property and Contingency insurance for business offered by MAPFRE PUERTO RICO.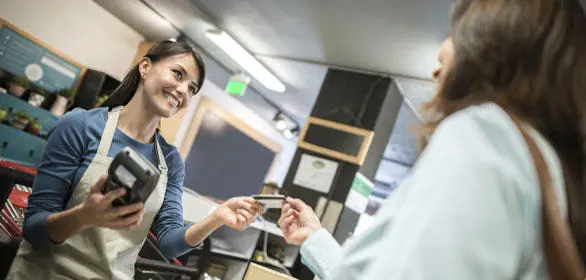 Office Network
Find our office network, general agencies or authorized representatives.