Cancer and Pernicious Diseases Insurance
Innovative plan to help you in those such difficult times. The plan helps you cover some expenses that your health plan fails to cover, such as deductibles, normal family expenses, and other.
Or if you prefer to call us at
Group Cancer Policy
This is the Insurance plan that covers compensation in cases of Cancer or Pernicious Diseases. The following are considered Pernicious Diseases:
| Pernicious Diseases | Basic benefits |
| --- | --- |
| Muscular Dystrophy | First cancer Diagnosis |
| Scarlet Fever | Scarlet Fever |
| Multiple Sclerosis | Relief from premium payment |
| Reye Syndrome | Assistant physician |
| Sickle Cell Anemia | Surgery |
| Rabies | Radiotherapy, cobalt and chemical therapy |
| Smallpox | Ambulance expenses |
| ​Tularemia | Anesthesia expenses |
| Tuberculosis | Air transportation |
| Poliomyelitis | Drugs and medications |
| Typhoid Fever | Blood and plasma |
| Lupus Erythematosus | Private nurse |
| Tetanus | Skin cancer |
| Malaria | Breast Prosthesis |
| Myasthenia Gravis | Breast reconstruction surgery |
| Poliomyelitis | Prostatic prosthesis |
| Encephalitis | Compensation for lost income |
| Rheumatic Fever | Convalescent home |
| Diphtheria | Intensive care due to cancer |
| Meningitis (Cerebrospinal Epidemic) | Final expenses |
| | Experimental therapy |
Other basic benefits:
Maintaining good health.
First time pernicious disease diagnosis.
Expanded hospitalization benefits.
Second opinion for surgery.
Air transportation for policyholder and companion.
Post-mortem diagnosis.
Conversion privilege.
For more information, please see our brochure.
Life and Disability insurances for business from MAPFRE offer additional benefits and advantages to their covers that allow policyholders enjoy quality policies that protect them against medical expenses because of possible diseases related to the endorsements, included in the general and special conditions of the policy.
Cancer and Pernicious Diseases Insurance of MAPFRE offers you the following benefits and advantages, among others:
Complete your regular Health Plan to the maximum: complements your regular insurance policy in order to cover certain costs not covered as deductible expenses or family expenses in cases such as:
First diagnosis of cáncer.
Hospitalization.
Relay Premium payment.
Assistant doctor.
Surgery.
Radiotherapy, cobalt and chemotherapy.
Expenses ambulance.
Expenses anesthesia.
Air transportation.
Drugs and medicines.
Blood and plasma.
Private nurse.
Skin cáncer.
Breast prosthesis.
Surgery for breast reconstruction.
Other prostheses.
Compensation for loss of income.
Nursing Home.
Intensive Care cancer.
Final expenses.
Experimental Therapy.
In addition, there are others value-added services such as:
Maintenance service of Good Health.
Access to diagnosis of pernicious diseases for first time.
Second time cancer diagnosis.
Extended benefits for hospitalization.
Second medical opinion for surgery.
Air transportation for the insured and a companion.
Housekeeper and nurse at home.
Economic assistance.
Postmortem diagnosis service.
All insured will have access to the most modern office phone in Puerto Rico: This tele-office serves any purpose related to a MAPFRE insurance line. We offer you a specialized service to solve all your needs in a direct, complete and professional service.
At the General Conditions of their Life and Disability policies, MAPFRE explains the covers, benefits and advantages, limitations and restrictions established by the Company.
Cancer an Pernicious Diseases Insurance complete your regular Health Plan to the maximum: complements your regular insurance policy in order to cover certain costs not covered: deductibles, normal family expenses, travels, food, accommodation and special services.
It is the most beneficial policy in the event that the insured is affected by any of these illnesses: Muscular Dystrophy, Scarlet Fever, Multiple Sclerosis, Rabies, Smallpox, Tuberculosis, Typhoid, Lupus erythematosus, Tetanus, Malaria, Encephalitis or Meningitis.
The general conditions of the policy details the covers of which the insured takes benefit, and the benefits, requirements and restrictions set forth in the agreement.
Requirements and Restrictions
This insurance includes a number of requirements and restrictions that must be studied by the customer before hiring. It is important to consider these aspects to choose the policy that best suits your needs and those of your business.
The Cancer and Pernicious Diseases Insurance includes, among other, the belonging requirements and restrictions:
MAPFRE LIFE covers compensation as a result of expenses incurred in the treatment of any disease established in the general conditions of the policy. The policy does not cover any other evil, illness or disability that are not specifically included in the insurance.
They are excluded cases where the patient had had a prior cancer or pernicious disease.
Cases where they had made inquiries or sought medical services for any symptom or medical problem leading to positive cancer diagnosis or pernicious disease before the first thirty days of discharge from the policy are totally excluded from cover.
In no case compensations will exceed the limits established in the documentation provided to the insured, regardless of the number of cancers or malignant tumors or diseases suffered by the insured.
MAPFRE Life has no obligation to provide services not included in the general or special conditions of the policy.
MAPFRE Life is not liable for compensation in cases where the insured has not paid the premium set by the Company.
Fraudulent statements may be used by MAPFRE LIFE to cancel the policy.
MAPFRE LIFE indicates a series of recommendations for use so that users can get the maximum benefit from their policy and, on the other hand, to not lose the right of access covers included in the insurance.
Recommendations for use before hiring a Cancer and Pernicious Diseases Insurance:
The Company advises users to pay special attention to the general conditions of the policy before register the service with MAPFRE LIFE.
Recommendations to benefit from the Cancer and Pernicious Diseases covers:
MAPFRE LIFE granted a grace period of thirty days for the payment of the prescribed premiums due after the first.
The insured must give written notice of claims within twenty days after the loss covered by the policy.
Accrued but unpaid compensations when the insured dies may be paid, at the option of MAPFRE, to other beneficiaries or to the succession thereof.
The policy can be renewed annually by paying the premiums until the insured reaches 99 years.
The terms established by the Company must begin and end at 12:01 am -Standard Time place where the insured resides-, according to the documentation submitted to MAPFRE LIFE.
MAPFRE LIFE sends a notification to advice that your insurance is about to expire, with thirty days in advance.
MAPFRE LIFE may cancel the policy at any time, providing they notify to the insured in writing and delivering directly to the customer or by mail to the address recorded in the files of the Company.
MAPFRE LIFE, through its telephone service, will provide the users and insured all information related to Cancer and Pernicious Insurance.
Life and Disability Services for my Business
Check the services related to Life and Disability insurance for business offered by MAPFRE PUERTO RICO.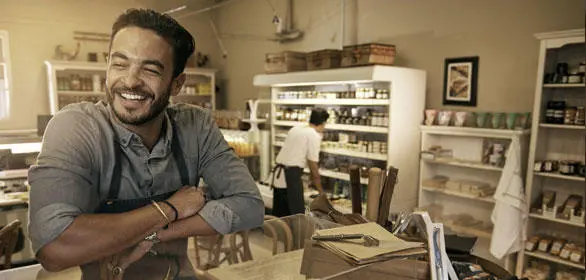 Office Network
Find our office network, general agencies or authorized representatives.