MAPFRE PROTECTOR Cancer Insurance
Or if you prefer to call us at
Among the many products offered by MAPFRE we have a product that helps you with the high cost of cancer treatments and harmful diseases. It is a protection for suffering from cancer and their families.
The plan helps you cover certain expenses your health plan does not cover, such as deductibles, normal family expenses and other expenses such as travel, food, accomodation and special teams. Some of the basic benefits provided by this policy, for yourself or you family, are in addition to any plan od the insured.
Benefits:
Cancer diagnosis.
Blood and plasma.
Relay premium payment.
Anesthesia.
Private nurse.
Medicines.
Surgery.
Radiotherapy, chemotherapy, experimental therapy.
Ambulance service.
Breast reconstruction.
Terminal cancer at home.
Durable medical equipment.
Prothesis.
Financial aid.
Nutritionist.
Among others.
All these benefits can be added by endorsements
Intensive care.
Convalescence at home because of illness.
Sickness and maternity hospital.
Emergency medical treatment.
First occurance of invasive cancer.
Organ transplant.
Total physical disability.
Hospitalization by accident.
Burns, fractures and dislocations.
Cancer, heart attack and stroke.
Your policy MAPFRE PROTECTOR offers a wide range of benefits for your tranquility and your family:
Office phone
All insured will have access to the most modern office phone in Puerto Rico: This tele-office serves any purpose related to a MAPFRE insurance line. We offer you a specialized service to solve all your needs in a direct, complete and professional service.
Medical expenses
This policy helps to cover those medical expenses that your Health Plan does not cover.
Your Cancer and Pernicious Insurance also offers:
Benefits of the Prevention Cover
Covered $ 50.00 per year and a policy to cover mammograms, ultrasound screening, Pap test (PAP test) and other specific tests.
Benefits of the hospital confinement compensation cover
Benefits are payable for hospitalization of the insured due to pernicious diseases or cancer.
Benefits of the compensation for surgery cover
A preset amount will be paid to the insured for surgery due to cancer or pernicious diseases.
Benefits of the cover of compensation for private duty nursing services
Will be paid to the insured up to $ 150.00 per day, with no limit on the number of days, for a private duty nursing.
Benefits of the cover for the premium payment replacement
If the insured is hospitalized for an uninterrupted period of 30 days or more, due to a pernicious disease or cancer, payment of premiums on the policy will be relieved.
The general conditions of MAPFRE PROTECTOR detail the covers of which the insured takes benefit, and the benefits, requirements and restrictions set forth in the agreement.
MAPFRE PROTECTOR helps the insured with the high costs of cancer treatments and pernicious diseases. This policy covers diagnostic tests, medications, private duty nursing, ambulance and breast reconstruction, among others.
This insurance can include additional benefits through endorsements. For instance, you can add a cover of Unique Benefit for cancer diagnosis, heart attack or stroke or a cover the total physical disability.
Requirements and Restrictions
MAPFRE PROTECTOR establishes a series of requirements and restrictions that users must know to understand what their rights and obligations are when hiring the policy.
The policy can be issued for an individual or for a family unit. In the latter case, we are refering to: insured´s wife/husband and all children, adopted children, foster children and unmarried stepchildren of the insured if they not exceed the 21 years.
The Insurance has the following restrictions:
The policy only covers losses resulting from the definitive treatment of cancer and pernicious diseases, including direct extension, metastatic spreading or its direct effects or recurrence.
The Company will not be paid any loss arising as a result of Acquired Immune Deficiency Syndrome, except Kaposi's sarcoma, in which case the benefits payable shall not exceed $ 5,000.00 during the life of the insured.
Not benefit will be paid if consultations have been held (or requested medical services), for any symptom or medical problem leading to positive cancer diagnosis or pernicious disease before 30 days from the effective date of the policy.
Not benefit will be paid if the insured was diagnosed by cancer or pernicious disease before the effective date of the policy.
The insurance will not be effective until the insured pay the initial premium.
MAPFRE LIFE offers its customers a series of recommendations for use so that they can benefit from all the covers of this insurance. To do this, is necessary to understand some important aspects both before and after hiring it.
Among the recommendations for hiring this product there are the following ones:
Read carefully all special provisions and clauses of each cover.
Recommendations to get benefit from your PROTECTOR Insurance:
It is useful to know the terms, limitations and policy requirements to act precisely in each case.
Documents relating to the policy needs to be located in a suitable place.
MAPFRE LIFE reserves the right to revise the premium; however, you should know that changes in the premiums do not depend on individual circumstances, such as health, sex or prior claims.
In case of loss of anything related to the policy, you must give written notice within 20 days from the loss.
You should know that this policy has various payment methods, including payroll deduction insured.
You will have a Grace Period of 30 days for payment each premium after the first expiration. The policy remains in force during the grace period MAPFRE LIFE has no obligation to manage those claims not included in the general and special conditions of the policy.
Life, Cancer and Disability Services for my Personal Insurance
Check the services related to Life and Disability insurance offered by MAPFRE PUERTO RICO.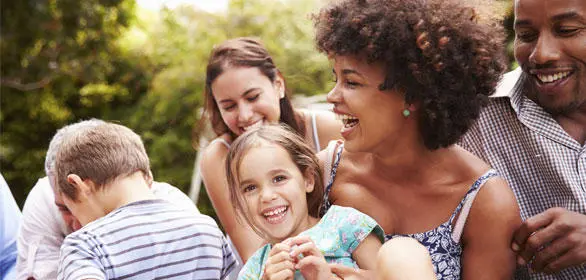 Office Network
Find our office network, general agencies or authorized representatives.