It ensures a dollar amount chosen by you; it accumulates cash values.
Or if you prefer to call us at
Leveled Term Life Insurance
This is a life insurance policy that provides protection and remains unaltered or unchanged for the established term.
It provides protection at a low cost.
If your needs vary, many policies allow you to change from a term policy to permanent life insurance.
A Term policy is a convenient alternative to supplement other insurance coverage for a fixed term, such as: mortgages, university expenses, etc.
Generally, the benefits received from a life insurance policy are not taxed.
Term Life Insurance of MAPFRE offers you a wide variety of benefits so you can feel safe and take care of earrings while you let your family quiet knowing they are cover in case you passed away.
The main benefits of Term Life Insurance are:
Term
This insurance policy term may be exchanged for a new Life Insurance policy that the company is regularly issuing the date of conversion.
Option
Possibility of being insured up to 95 years old.
Low cost
It provides protection for a low cost.
Convenient alternative
Is a convenient alternative to supplement other insurance covers for a fixed period, such as: mortgages, college expenses, loans, etc.
Death Benefit
The company offers four forms of payment the Death Benefit.
Claim
As permitted by law, any Death Benefit will be subject to a claim of creditors of the beneficiary or any legal claims against it.
MAPFRE is the insurance company with more outlets and attention.
Access to Customer Service 24 hours 365 days a year via telephone 787-250-5214.
The Term Life Insurance from MAPFRE provides coverage at a fixed rate of payments for a period of two years. It is ideal to ensure protection for a certain time or some capital to cover the financial losses incurred following the death of the insured.
This type of insurance is very useful in cases where you need to have protection for a certain time; such as when your kids are young, as you are paying the mortgage on your home, or until the insured has his/her own savings that allow him/her family a comfortable life.
Premiums can be paid yearly, half-yearly, quarterly or monthly, according to the payment method selected premium on request. The Company will pay the Death Benefit in a lump sum unless the Owner or the Beneficiary chose another form of settlement. The owner can make that selection while the Insured is alive or if he/she is already died. The Company makes payments for the Death Benefit under a combination of one or more of four different options.
The amount of premium to be paid by the company depends on the insured's age and years of insured coverage. It is possible to be insured until you have 95 years.
Requirements and Restrictions
Term Life Insurance of MAPFRE establishes a series of requirements and restrictions that users must know to understand what their rights and obligations are when hiring the policy.
This policy does not participate in the profits, surplus or loss of MAPFRE LIFE.
None claim is admitted in relation with the death benefit of creditors of the beneficiary.
In case that the interest of all beneficiaries cease because of the death of the insured, Death Benefit will be paid to the owner and if he/she were not alive, it will be add to his/her heritage.
If any of the data on age and sex of the insured is incorrect, the benefits will be adjusted to the amount corresponding to the exact information.
MAPFRE LIFE offers its customers a series of recommendations for use so that they can benefit from all the covers of this insurance. To do this, is necessary to understand some important aspects both before and after hiring it.
Among the recommendations for hiring this product there are the following ones:
Read carefully all special provisions and clauses of each cover.
Once hired Term Life Insurance of MAPFRE:
It is useful to know the terms, limitations and policy requirements to act precisely in each case.
Any claim, change or cancellation of the policy must be made through a written request.
The first premium must be paid by the date the policy starts, the rest can be paid monthly, quarterly, semiannually or annually.
In case the insured dies during a Grace Period, the overdue premium will be deducted from the proceeds of the policy.
The payment of any benefits shall be made in a unique quantity, unless a different form of payment is agreed.
Life, Cancer and Disability Services for my Personal Insurance
Check the services related to Life and Disability insurance offered by MAPFRE PUERTO RICO.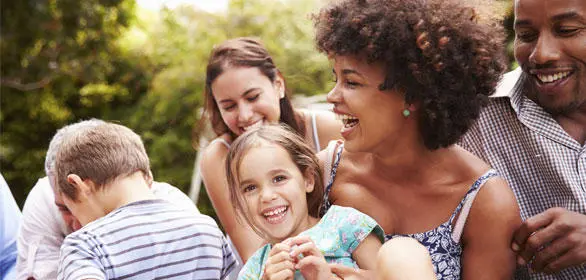 Office Network
Find our office network, general agencies or authorized representatives.