Covers direct and accidental losses to your boat and its trailer.
Or if you prefer to call us at
Yacht
Just like with any great investment, boats and yachts need insurance coverage. MAPFRE has developed a yacht policy to cover your needs when insuring your boat.
This policy offers you, among other coverages:
Property damage caused by a collision with a submerged object or some other vessel.
Liability for damages to property of others.
Boat coverages can be contracted under the Yacht policy or within the Personal Multiplan policy.
For more details, contact your MAPFRE insurance agent
The MAPFRE Property and Contingency insurances offer you a wide range of advantages that, along with the best coverages, provide peace of mind to you and your family.
The Boat insurance is a policy designed to provide full protection to your vessel.
All policyholders have access to the most modern telephone office in Puerto Rico, TELEMAPFRE. It is a specialized service that meets the needs of our customers and claimants.
Your Boat Insurance offers you the following benefits:
Benefits of the property coverage
The insured vessel and the equipment required for its maintenance is covered. The policy covers direct and accidental loss or damage to your boat and trailer.
Benefits of the trailer coverage
We will pay for sudden accidental direct physical loss or damage to the trailer caused by fire, lighting, windstorm, explosion or collision
Benefits of the liability coverage
Damages for bodily injury, or property damage to a person other than the insured, that are caused by the insured vessel are included.
Benefits of the personal effects coverage
We will cover personal effects of any insured while they are on board, being loaded onto, or unloaded from the Insured watercraft, but only while the vessel is afloat.
The General Conditions of any insurance are aimed at detailing the terms of coverages and their content, as well as the benefits, requirements and restrictions set forth in the agreement.
This insurance provides the most complete protection for your boat, including coverage for towing and for your personal effects.
This policy can be subscribed within the Personal Multiplan, or as a separate insurance.
Requirements and Restrictions
This insurance has certain requirements and exclusions that the policyholders must consider in order to know better their rights and obligations when hiring it.
The Insured Watercraft must be for private pleasure use only.
Policyholders must, at all times, comply with the laws and regulations governing the use and operation of watercrafts.
The following restrictions apply to the policy:
We will not cover damages caused by gradual deterioration including mold, animal and marine life, denting, plagues and inadequate maintenance.
We will not cover damages caused by electrolysis, osmosis, mechanical failure, corrosion, rust or dampness of atmosphere.
We will not provide liability coverage to any person intentionally causing damages to property or by fraudulent means.
We will not cover damages caused while the insured vessel is used in illegal transportation or trade.
We will not cover damages caused while the insured vessel is being operated in any speed race. This exclusion does not apply to sailboats.
We will not provide coverage for any loss or damage resulting from the operation of the insured watercraft by any person under the influence of narcotics or alcohol (if the level equals or exceeds the legal limit).
We will not cover damages caused by radioactive pollution, discharge of any nuclear weapon, war, rebellion or revolution.
MAPFRE recommends the policyholder, in order to receive benefits of all the guarantees of the policy, to consider some relevant aspects before and after contracting it:
Read carefully the clauses and the special provisions of each coverage.
Once contracted the Boat policy:
This policy only takes effect if you have paid the premium.
It is useful to know the clauses, limits and policy requirements to act accurately in case of an accident.
Documents related to the policy need to be located in a suitable place.
In case of a windstorm, all movable equipment must be removed from the watercraft. This includes, but is not limited, to the following: bimini or canvas tops, plastic enclosures, awnings, loose deck furnishings, gear and equipment.
In case of a windstorm, all movable equipment must also be removed. Items you cannot remove, such as booms, should be adequately lashed down. All openings must be correctly sealed.
The policyholder must always act in good faith in case of loss.
In case of an accident, the insured is obliged to use the means at its disposal to mitigate the consequences of it.
In case of an accident, you must contact us without delay.
Property and Contingency Services for my Personal Insurance
Check the services related to Property and Contingency insurance offered by MAPFRE PUERTO RICO.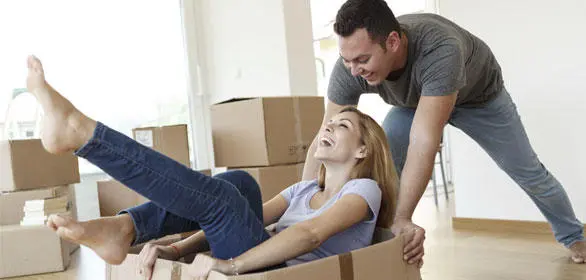 Office Network
Find our office network, general agencies or authorized representatives.