Covers direct damages caused to the main structure by fire or lightning, hurricane, vandalism, and earthquake.​
Or if you prefer to call us at
MAPFRE can offer you a large variety of insurance policies according to your needs. We care about offering the maximum protection for your home or business against losses caused by fire, explosion, vandalism, theft, hurricane, earthquake, etc. This is why we offer a range of products that can improve the quality of your life and make you feel more secure in any eventuality. Get your dwelling insurance quote now!
In its basic coverage, this policy will provide protection against direct damage to your property, caused by fire, hurricane, or earthquake. We also have broader modalities available, depending on your needs, which you can combine and make your "Personal Multiplan".
Your MAPFRE´s insurance includes a wide range of benefits and interesting advantages for you and your home:
We offer maximum protection for your property against loss by fire, explosion, vandalism, theft or hurricane.
MAPFRE Contact Center 24/7: Our customers can access to the most modern telephone office in Puerto Rico. The office is equipped with a modern, fully computerized telephone system and over 25 tele-operators ready to answer any question.
The Dwelling Insurance also includes:
Benefits of the Dwelling Cover
Protection against direct damage to your property caused by fire or lightning, internal explosion, windstorm, hurricane, vandalism, smoke or volcanic eruption.
Benefits of the cover for others structures
Damages occurring in other separate structures by a free space from the principal house are covered. This includes structures connected by a fence, public servants or a similar connection.
Benefits of the personal property cover
The usual personal property, referring to a normal occupation, is cover; property from family members who live with the insured is covered too.
Benefits of a reasonable rental value cover
We will cover reasonable costs due to loss that makes uninhabitable the renting property.
Benefits of the debris removal cover
The company will pay a reasonable cost for debris removal due to a sure danger.
The general conditions of Dwelling of MAPFRE details the covers of which the insured takes benefit, and the benefits, requirements and restrictions set forth in the agreement.
Dwelling insurance provides maximum protection for your property against risks such as fire, hurricane, earthquake or smoke.
Requirements and Restrictions
The policy includes a number of requirements and restrictions that must be studied by the customer before hiring in order to choose the Property and Casualty insurance that best suits the needs of each insured.
Dwelling insurance of MAPFRE applies only to losses occurring during the term of the policy.
If the covered property is lost, the insured must take into account that must fulfill a number of conditions such as notification to our agents and preparing an inventory of personal property damaged, to be covered.
The insurance has the following exclusions:
Flood damage, waves, tides or dew are not covered.
Damage caused by water or material step back through the sewers or drains, or overflows of a sinkhole are not covered.
Damage caused by water that is below the soil surface is not covered.
We do not provide cover for damage caused by discharges of nuclear weapons, war, rebellion or revolution.
Losses lawns, plants, shrubs or trees that are outside of the buildings are not covered.
We do not provide property cover or liability for events caused intentionally by the insured or fraudulent manner.
Damages caused by the negligent conduct of the insured are not covered.
MAPFRE advises to follow some recommendations to facilitate the insured the access to the benefits and advantages included in the policy.
Recommendations before hiring your Property and Casualty insurance:
Pay special attention to the general and special conditions of the covers included in the policy.
If you need assistance, you can contact MAPFRE Contact Center at 787-250-5214 (metro area) or 1-888-835-3634, 24 hours, 7 days a week.
Recommendations for access to the Dwelling insurance benefits:
Save your policy together with the documents that complement it in a safe and accessible place.
Be punctual in your payments premium.
In case of loss, it is imperative that the insured put all the means at its disposal to protect the property from further damage.
If an inventory of damaged property was necessary, the insured must provide invoices and receipts to justify the amounts thereof.
If not we reached an agreement with the insured on the amount of loss, either party may request an appraisal of the loss.
MAPFRE has no obligation to manage those claims not included in the general and special conditions of the policy.
Property and Contingency Services for my Personal Insurance
Check the services related to Property and Contingency insurance offered by MAPFRE PUERTO RICO.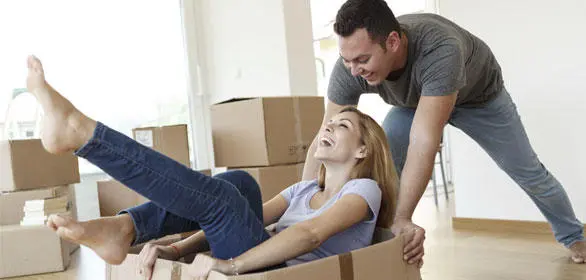 Office Network
Find our office network, general agencies or authorized representatives.