This policy offers broad protection to your property, including the main structure, separate structures, and personal property.
Or if you prefer to call us at
Homeowners
This policy offers you broad protection against direct damages to your property, including the main structure, structures separated from the main structure, and personal property. It also covers additional expenses incurred in the rental of a dwelling in those cases in which the property becomes uninhabitable and you need temporary accommodations.
The Homeowners insurance also includes a Public Liability section that covers personal civil liability, reimbursement of medical expenses to third parties due to accidents for which you turn out to be legally liable, and damages to property belonging to others that may occur in your home and during personal activities.
There are four categories, according to the type of risk and coverage required by the policyholder:
HO6: Owners of condominium units.
Property and Casualty insurances of MAPFRE offer its policyholders a number of benefits and advantages that provide peace of mind to them and their families.
Homeowners insurance is a policy designed to provide you full protection as an owner.
All insured will have access to the most modern office phone in Puerto Rico: This tele-office serves any purpose related to a MAPFRE insurance line. We offer you a specialized service to solve all your needs in a direct, complete and professional service.
The benefits of the Homeowners policy are:
Benefits of the Homeowners policy
House is covered in the price of residence which appears in the statements, including the accompanying housing structures.
Benefits of the cover for others structures
Damages occurring in other separate structures by a free space from the principal house are covered. This includes structures connected by a fence, public servants or a similar connection.
Benefits of the personal property coverage
Personal property owned or used by an insured while it is anywhere in the world is included.
Benefits of the loss of use coverage
If a loss makes impossible to live in the property, the company will cover any increase needed in additional costs incurred by you so that you can maintain your normal lifestyle at home. We will cover reasonable costs due to loss that makes uninhabitable the renting property.
Benefits of the Medical expenses coverage
Medical costs will be reimbursed to a third person due to an accident which you are legally responsible.
Benefits of additional covers
You can subscribe for an additional premium cover as debris removal or protection of trees and plants.
The general conditions of Dwelling of MAPFRE details the covers of which the insured takes benefit, and the benefits, requirements and restrictions set forth in the agreement.
This insurance provides the most comprehensive protection for your property, including cover for additional structures and personal effects of the insured.
There are four categories according to the type of risk and the covers required for the insured: HO2: Wide ("Broad"), HO3: Special, HO4: Tenants and HO6: Owners of condominium units.
This policy also offers interesting covers with an additional subscription.
Requirements and Restrictions
The policy Homeowners includes a number of requirements and restrictions that must be studied by the customer before hiring in order to choose the Property and Casualty insurance that best suits the needs of each insured.
Are considered as insured residents of your property who are relatives, or under 21 years under the care of the above.
The insurance has the following restrictions:
Flood damage, waves, tides or dew are not covered.
Damage caused by water or material step back through the sewers or drains, or overflows of a sinkhole are not covered.
Damage caused by water that is below the soil surface is not covered.
We do not provide cover for damage caused by discharges of nuclear weapons, war, rebellion or revolution.
Damages caused by the negligent conduct of the insured are not covered.
We do not provide property cover or liability for events caused intentionally by the insured or fraudulent manner.
We do not provide cover to the destruction, confiscation and seizure of property by order of any government or public authority.
Property and Contingency Services for my Personal Insurance
Check the services related to Property and Contingency insurance offered by MAPFRE PUERTO RICO.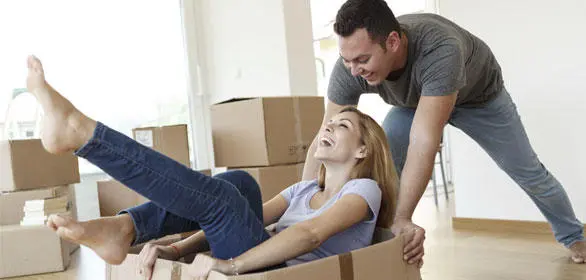 MAPFRE advises to follow some recommendations to facilitate the insured the access to the benefits and advantages included in the policy.
Recommendations before hiring your Property and Casualty insurance:
Read carefully all special provisions and clauses for each cover.
Study the additional covers that you can access with this policy.
Contract covers you really need.
Once hired the Homeowners policy:
It is useful to know the terms, limitations and policy requirements to act precisely in case of an event which may give rise to a claim under this policy.
Documents relating to the policy needs to be located in a suitable place for easy access when needed.
In case of sinister or loss, it is imperative that the insured contact the company as soon as possible.
In case of sinister or loss, it is imperative that the insured put all the means at its disposal to mitigate the consequences.
In case of theft, the insured must notify as soon as possible to the police.
If there is another applicable insurance, it is paid only a prorated.
If not we reached an agreement with the insured on the amount of loss, either party may request an appraisal of the loss.
Office Network
Find our office network, general agencies or authorized representatives.