Personal Multiplan Insurance
It offers you a broad array of coverages for your convenience, tranquility, and security,all under the same policy.​
Or if you prefer to call us at
Personal Multiplan
Because we know that the most important thing is your family's peace of mind in all aspects, MAPFRE offers you our broadest Personal Multiplan policy.
Personal Multiplan is a policy designed to accommodate your personal needs providing you with total protection with the most competitive prices and the widest array of possibilities within the insurance market in Puerto Rico.
In addition to allowing you to better manage your insurance, having a single policy offers you the advantage of benefitting from important discounts (up to 20%).
Personal Multiplan provides you with:
Protection your car
Damages to your vehicle and damages to third persons (bodily injuries or damages to property).
Property Protection
Protection of the structure and your personal belonging, among others, from the dangers of fire, lightning, hurricane, earthquake, vandalism, water overflow, etc.
Personal Liability
For claims or judicial lawsuits for damages to third parties caused by an accident where you are legally liable.
Yacht
Direct and accidental losses to your vessel and your trailer, and your personal belonging in the vessel.
Umbrella

Maximum Public Liability coverage. The best insurance product in the market with all the protection for you, because you deserve it.

Pet insurance

Protect your dog or cat against damages due to accident, accidental death, theft, search expenses, euthanasia, and disposal of the body, lodging in the event that the owner is hospitalized, among other benefits that you may encounter under the MAPFRE PET menu.

Home Assistance

24 hour Home Assistance for emergency plumbing, locksmith, electricity, and glass situations.

Roadside Asisstance

24 hours a day, 365 days a year. Roadside Assistance in Puerto Rico.
In addition, MAPFRE's Personal Multiplan offers additional coverages, such as: content, jewelry theft, business property on residential premises, flood, identity theft, other structures, accidental death and refrigerated property.
Quote your Personal Multiplan policy now!
For more information, please see our brochure or call MAPFRE Contact Center at 787-250-5214 or 1-888-835-3436 (island).
Click here in order to obtain the hurricane map.
Click here in order to obtain the Action guide against earthquakes.
The property and contingency MAPFRE insurances offer the policyholders a number of benefits and advantages that together with the best coverages, provide peace of mind to them and their families.
Personal Multiplan
Personal Multiplan is a policy designed to provide full protection to the insured at the most competitive prices.
Assistance Service
We offer a 24 hours Home Assistance Service for plumbing, locksmith, electrical equipment, and glassware.
Roadside Assistance
We offer a 24 hours Roadside Assistance Service in Puerto Rico.
Your Personal Multiplan Insurance offers you the following benefits:
Benefits of the property coverage
Multiplan includes property protection covering the structure and personal belongings from damages caused by fire, lightning, hurricanes, earthquakes, vandalism or water overflow.
Benefits of the auto coverage
Damages to your vehicle and damages to third parties (bodily injury or property damage) resulting from an accident during the use of your vehicle are covered.
Benefits of the yacht coverage
The policy covers direct and accidental loss or damage to your boat and trailer.
Benefits of the pets coverage
Accidents, accidental death, theft, expenses of search, and euthanize of your dog or cat are covered.
The general conditions of the property and contingency MAPFRE insurances detail the guarantees that benefit the policyholders, as well as the advantages, requirements and restrictions set forth in the agreement.
The Personal Multiplan insurance protects the whole family in the most diverse situations. This policy provides covers for home, pets, cars and yachts, as well as the most complete personal liability insurance.
Covers all personal insurance needs under one policy with one annual premium, a single start date and a competitive price.
Requirements and Restrictions
This insurance has certain requirements and exclusions that the policyholders must consider in order to know better their rights and obligations when hiring it.
You must provide us all the necessary information for a proper risk assessment.
The Personal Multiplan Insurance has the following exclusions:
We will not cover damages to property caused by a negligent behavior of the insured.
We will not provide damages or liability coverage for the fraudulent or intentionally caused events by the policyholder.
We will not cover damages to a vessel for its use in illegal transportation or trade activities.
The damages caused by the use of the boat in speed races are excluded from the liability cover. This exclusion does not apply to sailboats.
Events caused by the involvement of the animal in hunting, gambling, challenges, sports or commercial activities are excluded from the pet cover.
We will not provide auto coverage for the use of any motor vehicle other than the insured auto.
MAPFRE recommends the policyholder, in order to receive benefits of all the guarantees of the policy, to consider some relevant aspects before and after contracting it:
Read carefully the clauses and the special provisions of each coverage.
Study the additional covers that you can hire with this policy.
Hire the coverages you really need.
Once contracted the Personal Multiplan policy:
This policy only takes effect when you pay the premium established by us.
It is useful to know the clauses, limits and policy requirements to act accurately in case of accident or mishap.
Documents related to the policy need to be located in a suitable place.
In case of an accident, you must contact us without delay.
If there is another applicable insurance, we will only pay the corresponding part.
The policyholder must always act in good faith in case of loss.
Property and Contingency Services for my Personal Insurance
Check the services related to Property and Contingency insurance offered by MAPFRE PUERTO RICO.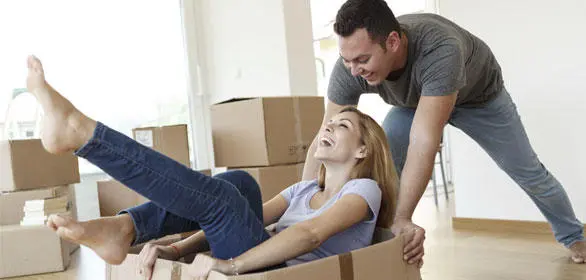 Office Network
Find our office network, general agencies or authorized representatives.